10 Fun Halloween Decors 3D Prints for 2022
ONLY 18 DAYS UNTIL HALLOWEEN 2022!
ARE YOU READY FOR THE BEST SEASON?
Halloween is just around the corner, and it's time to prepare pumpkin decorations, scary movies, spooky parties, and funny costumes.
3D printing allows you to give your neighborhood more terrifying effects than ever before. Do it yourself to customize your house and costumes for a chilling atmosphere, so you're surrounded by Halloween everywhere.
Here you will see not only the scariest 3D prints, but also interesting ideas making you laugh out loud. A collection of 10 fun Halloween 3D printed models for decoration and costumes is down below, let's take a look and pick one to bring into a spooky night!
1. Octopus Jack-O-Lantern Multicolor Remix
Jack-o-lantern print is absolutely a "MUST" for Halloween decor. If you think printing the classic pumpkin with no difficulty, this classic jack-o-lantern mixed octopus with moving tentacles will be a new challenge for you. And it is highly recommended that you can print the segments in black and orange colors to make the wicked pumpkin-faced octopus twist and crawl vividly.
2. Pumpkin Horror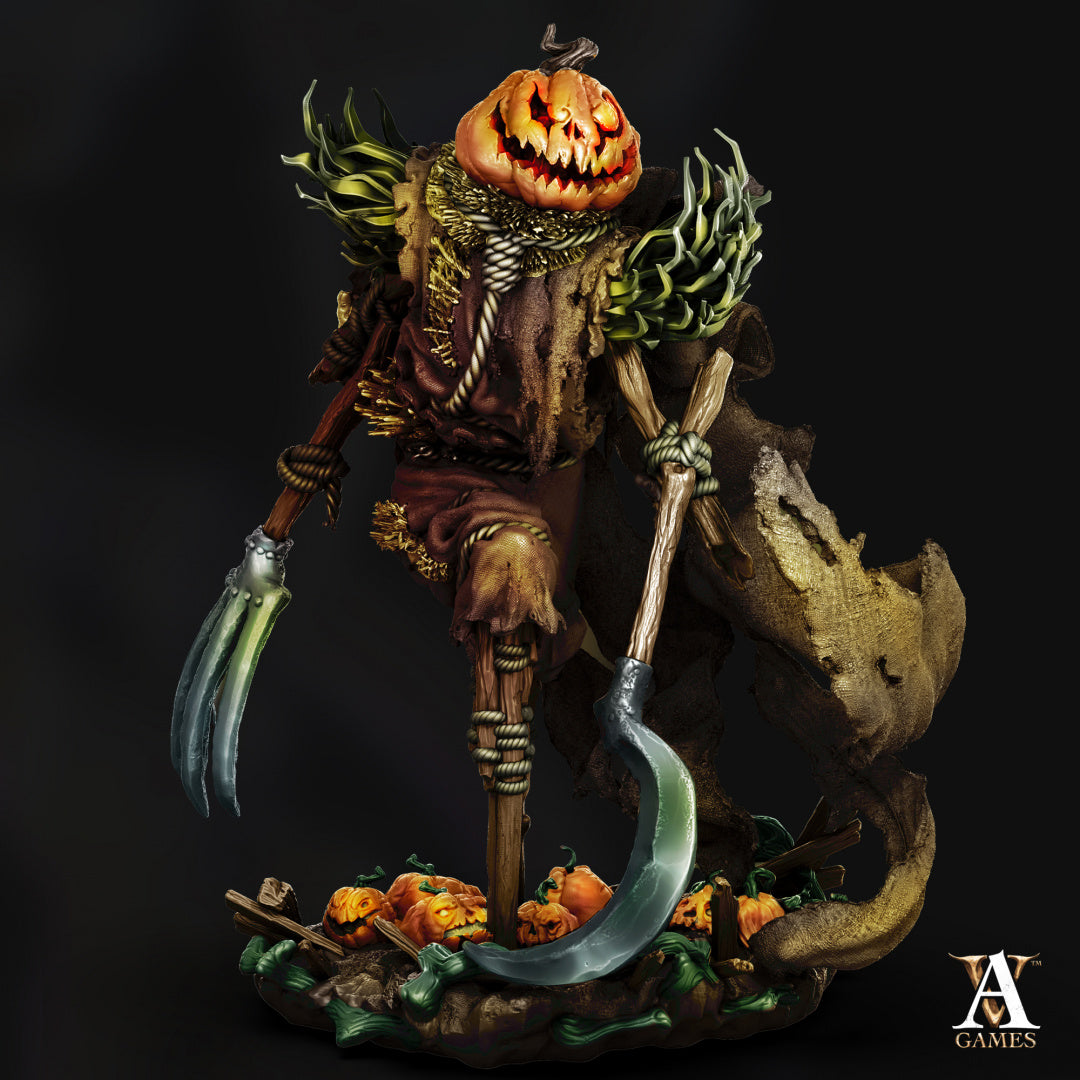 What a strong visual model! It's too cool to take your eyes off it. A pumpkin king, wearing a cloak and holding cold weapons with blood, is striding into the wind. It is understood that LCD-based SLA printing has a great performance on 3D prints with intricate details and high accuracy in comparison to fused deposition modeling printing(FDM). (Check for an article: Is FDM or SLA better?)
3. Black House Spider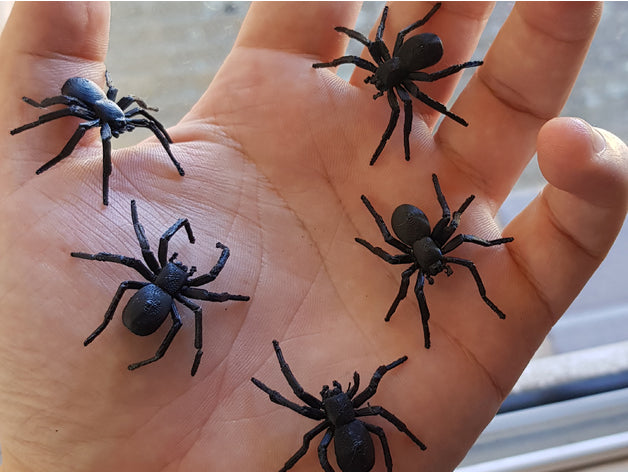 Spider is essential to trim your haunted house, perfect for outdoor or indoor props to give trick-or-treaters a huge fright. The design can be printed in all sizes from 100%-500%, so its size can be as small as a fingernail or as large as a palm. Place the spiders with cotton on the bar, windows, and doors at the party, even paint them in red color to make them more aggressive at a horror night.
4. Little Ghost Family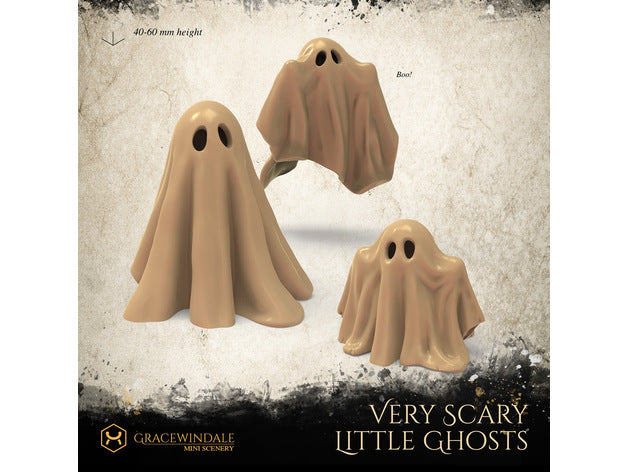 (Image source: Thingiverse,
narnaa
)
Ghost is one of the most important symbols of Halloween, why don't you check out these little ghosts? Although they are small in size, you can scale it however you like. What's more interesting, they can be luminous at night. Print a big "little ghost family", and make sure their bottoms are sized to fit LED light or electronic candle.
5. Reaching Wall Hands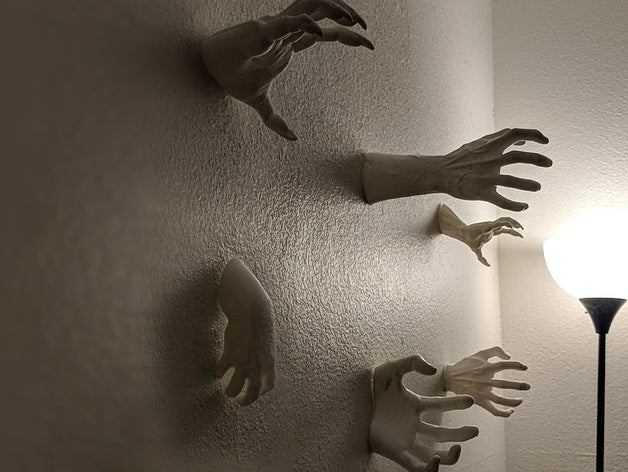 (Image source: Thingiverse,
F0R63
)
Can you imagine how scary it would be to nail these zombie hands to the wall? Watch out, a group of zombies is struggling to come out through the wall! Certainly, you can put them on desks, doors or even ceilings. To ensure a perfect display, 0% infill is suggested to make them lighter for pinning to the surface.
6. Demon Baby Halloween Prop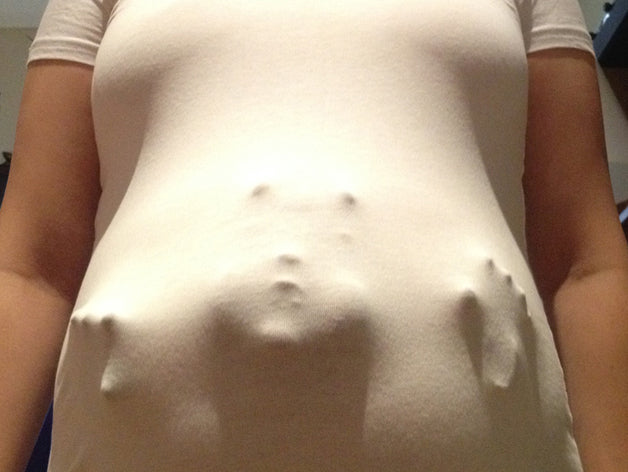 This is definitely an incredible idea! The designer made it for his pregnant wife's Halloween costume. The handprint and the face seem like a demon baby can't wait to get out of the belly for candies. If you want to bring it into real life, first you need a belly and a tight T-shirt. Then turn on your 3D printer and grab some filaments for this amazing scary accessory!
7. Wolverine Claws
These telescopic Wolverine claws make you become the one that sticks out like a sore thumb at a Halloween cosplay party. One STL file is needed with no support, thus this means that a large print platform and high print speed are the important functions of a 3D printer to unleash your imagination. We believe Anycubic Kobra Max can meet these needs.
Our colleague Matthew has printed them out, click it to check the video.
Subscribe to ANYCUBIC YouTube channel for more interesting 3D print videos.
8. Dragon Skull Hair Pin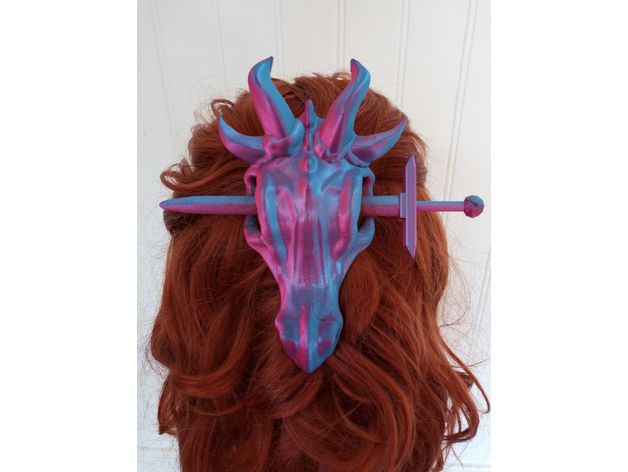 This is the best choice as a gift for someone with long hair. A sword pin thrusts through the eyes of the dragon skull to hold the hair in place. Elegant and well-structured! What's more, color and touch are the keys to making the print look better, and Anycubic Silk PLA Filament can achieve such a metallic shining glow which is different from ordinary PLA.
9. Skull Mask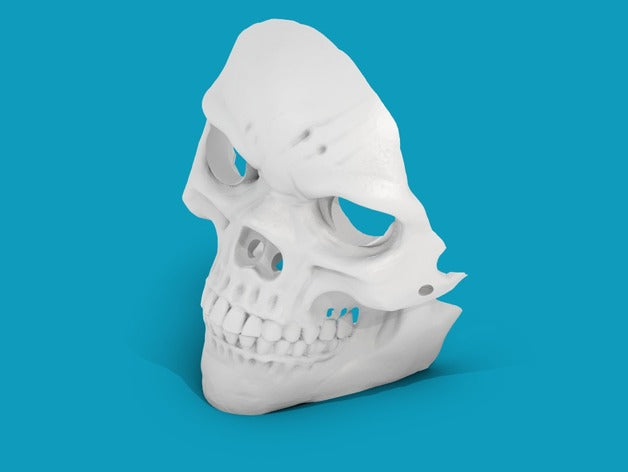 Putting on a skull mask and wearing all black is one of the most classic costumes at Halloween. There are specially reserved holes on the sides and nose of the model to facilitate makers to pass the rope and ensure smooth breathing when wearing it.
10. Skull Ketchup Cap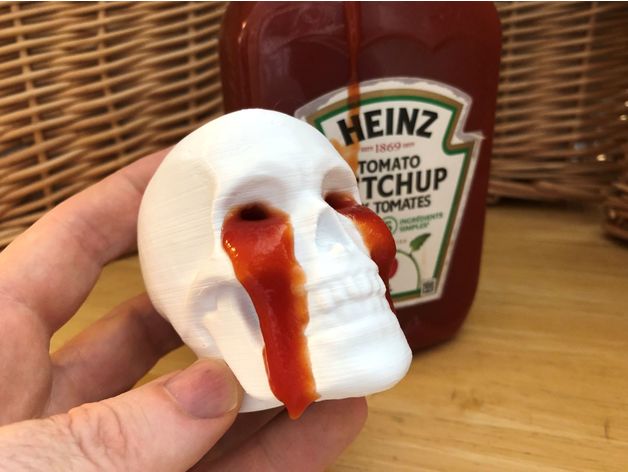 Still looking for dinner ideas for the Halloween party? This skull ketchup cap is an easy-to-make and eye-catching prop, which is sized for a standard Heinz ketchup bottle. Every time the bottle is squeezed, and bright red ketchup flows out of the skull's eyes as it is bleeding, making the dinner more terrifying.
The models printing in PETG is highly recommended, because PETG is a food-grade filament.
Check the video below to see how it works.
---