Best Budget Anycubic 3D Printer in 2022
Anycubic is one of the best 3D printer brands, a company specializing in desktop 3D printers, including FDM printers and SLA printers. Anycubic Photon Series products are very popular among 3D printing enthusiasts, they are been tested and approved by the market and customers.
The once-popular Mega Series, and now the upgraded Anycubic Kobra Series, are excellent machines for desktop FDM 3D printers. Anycubic has developed several 3D printers that are the most suitable for beginners. But they are also very professional and keep exploring the field of 3D printing, and make the 3D printers can meet most of the needs with excellent quality and affordable prices. Let's see which ones are the most recommended.
Anycubic Photon M3: Best Entry Level Resin 3D Printer
The Anycubic Photon M3 is an entry-level machine with excellent quality and a build volume that's roomy enough for most makers. --From Tom's Hardware Verdict. Thanks for the approval! What people say about Photon M3 is focused on two highlights, it is easy to use, and it is very effective, as a desktop-grade resin 3D printer to provide high-quality printing.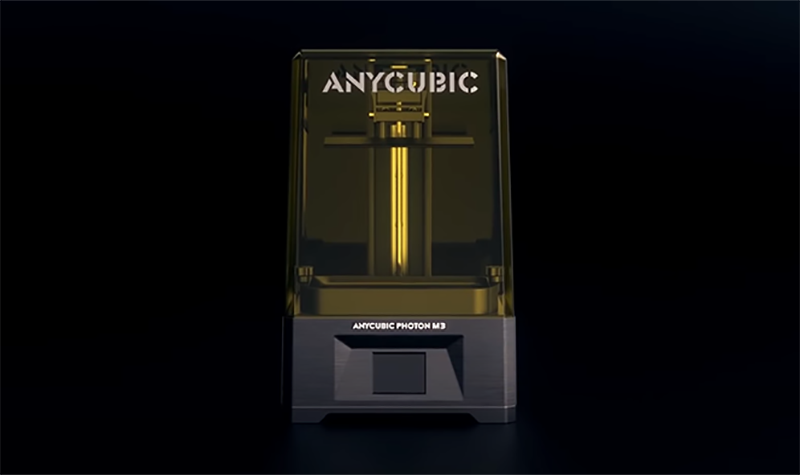 Product details:
Technology: MLSA
Build Volume: 180 x 163.9 x 102.4 mm
Print Speed: 50mm/hour
LCD Resolution: 4096 x 2560 pixels
LCD Screen: 7.6-inch monochrome screen
Contrast ratio: 400:1
Connectivity: USB
Machine Size: 42.5 x 26.9 x 25.6 cm
Machine Weight: 7 kg
Reasons to Buy:
As you can see from the technical specifications, Anycubic Photon M3 has a very good configuration. It keeps a user-friendly style and does its best to make the print efficient and high-quality. A 7.6-inch monochrome screen, and an ultra-high resolution of 4096 x 2560 pixels, all of which means that Anycubic Photon M3 can print the model in the detail we've come to expect. When we are printing miniatures, it is capable of producing parts with dimensional accuracy and intricate detailing.
The fastest printing speed can reach 50 mm/h, and it only takes 2.5 hours to print a 12cm high miniature, which is 30 minutes less than 3 hours of the competitive products. And the print volume of Anycubic Photon M3 is enough for most makers, 180 x 163.9 x 102.4 mm, in fact, you can print a set of miniatures at the same time. This will not take you too much time. On the machine, there is a laser-etched build platform that has been upgraded to have stronger adhesion, which means a higher success rate of printing.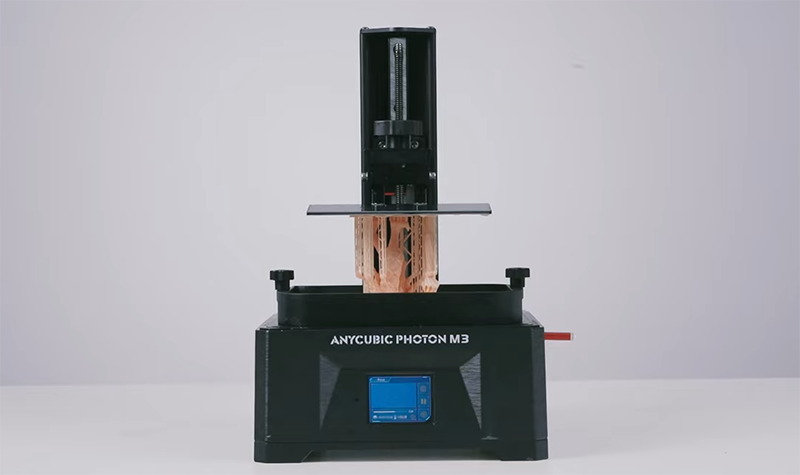 Desktop Resin 3D Printer Price:
As the most cost-effective MSLA resin 3D printer on the market, Anycubic Photon M3 is priced under $300.00 on the official website, click for the best price. The machine is equipped with all accessories, a USB flash disk, a tool kit, and a positive response to your pre-sales and after-sales service.
If you have a higher budget and expect more powerful features, you can learn about Anycubic Photon Mono X 6K.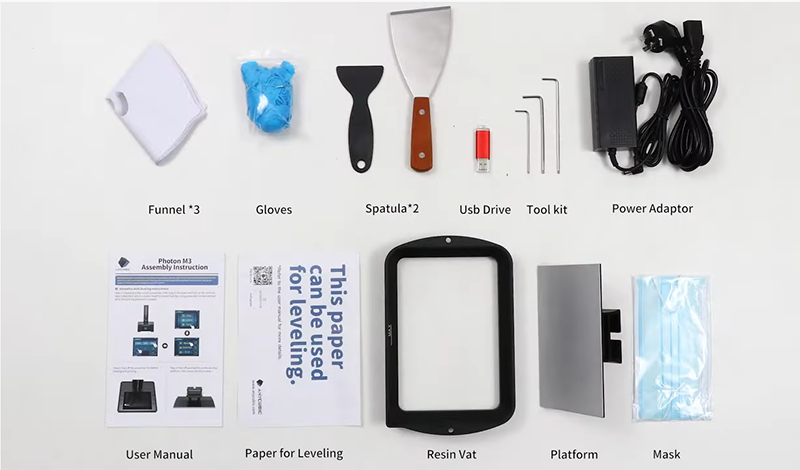 Anycubic Kobra Go: Best Budget FDM 3D Printer
If you are interested in FDM printing for bigger and stronger models and want to try it. Anycubic Kobra Go will be the best choice for your first FDM 3D printer and the best budget. It has auto-leveling capabilities and is priced under $200. Let us know more about it.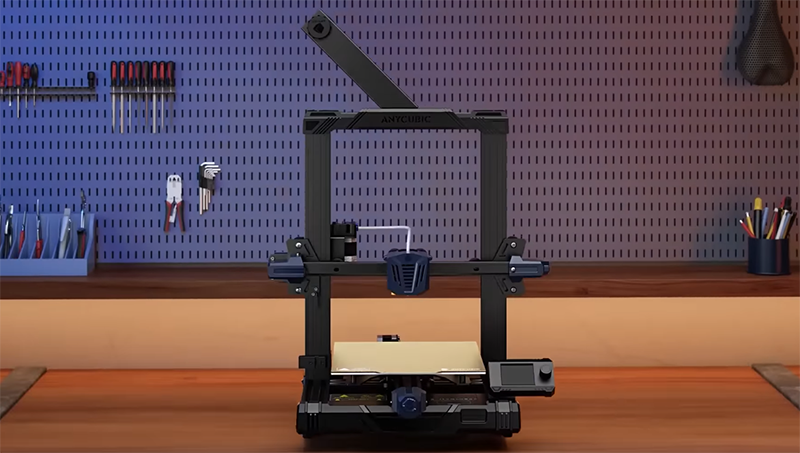 Product details:
Technology: FDM
Build Volume: 250 x 220 x 220 mm
Print Speed: 10cm/s
Printing material: PLA / ABS / PETG & TPU
Leveling: 25-point automatic leveling
Printing platform: 220 x 220 mm Spring steel printer bed
Machine dimensions: 49.0 x 44.5 x 44.3 cm
Machine Weight: 7 kg
Reasons to Buy:
For beginners, Anycubic Kobra Go can perfectly solve some pain points. It is equipped with the self-developed LeviQ auto-leveling system and a spring steel printing platform, a removable magnetic flex plate that greatly enhances the printing experience and is easy to use. This machine also has intelligent sensors to avoid print failures due to power outages/material breaks, which can effectively reduce the waste of resources and time.
Anycubic Kobra Go, equipped with a Bowden extruder, can reach a hot end temperature of 260 degrees and a print bed temperature of 110°. The printable area is 22x22x25 cm, which can meet the printing needs of ordinary FDM models, and the maximum printing speed can reach 100 mm/sec, which can quickly build the ideal model.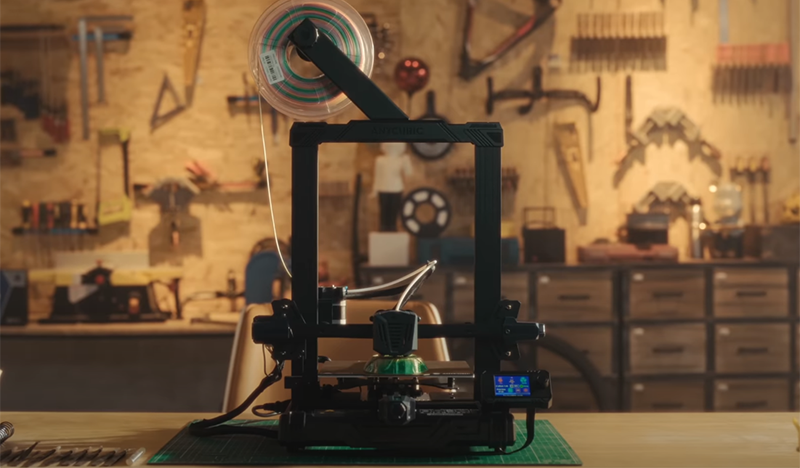 At a sale price under $200 on the official website, Anycubic offers more features and a better printing experience than the competition. For people who are just starting to be interested in FDM 3D printing, Anycubic Kobra Go is undoubtedly great choice, it is a simple, comprehensive and efficient printer. For 3D printing enthusiasts, these advantages can obviously enhance the printing experience very well, it still will be a cost-effective option.
---